Oak & Frog.
Urvaste, Estonia, 2022.
Crocodile in a tight spot.
Myyräncolo, Myyrmäki, Vantaa. 2022.
Dino & Pumpkin Jack.
Plywood characters.
Myyrmäki, Vantaa, 2021.
Crocodile.
Wasagraffitilandia, Vaasa, 2021.
Otter and Water Lily.
Culture House Martinus parking garage, Vantaa. 2021
Otter and Strawberry.
​​​​​​​
Koivukylä, Vantaa, 2019.
​​​​​​
Flying Red Weasel 
Maria01 Startup campus, 2019.
​​​​​​
Berries​​
42m mural with artist Katja Määttä.
Kempele, Art Linnakallio goes Baana. 2019.
​​​​​​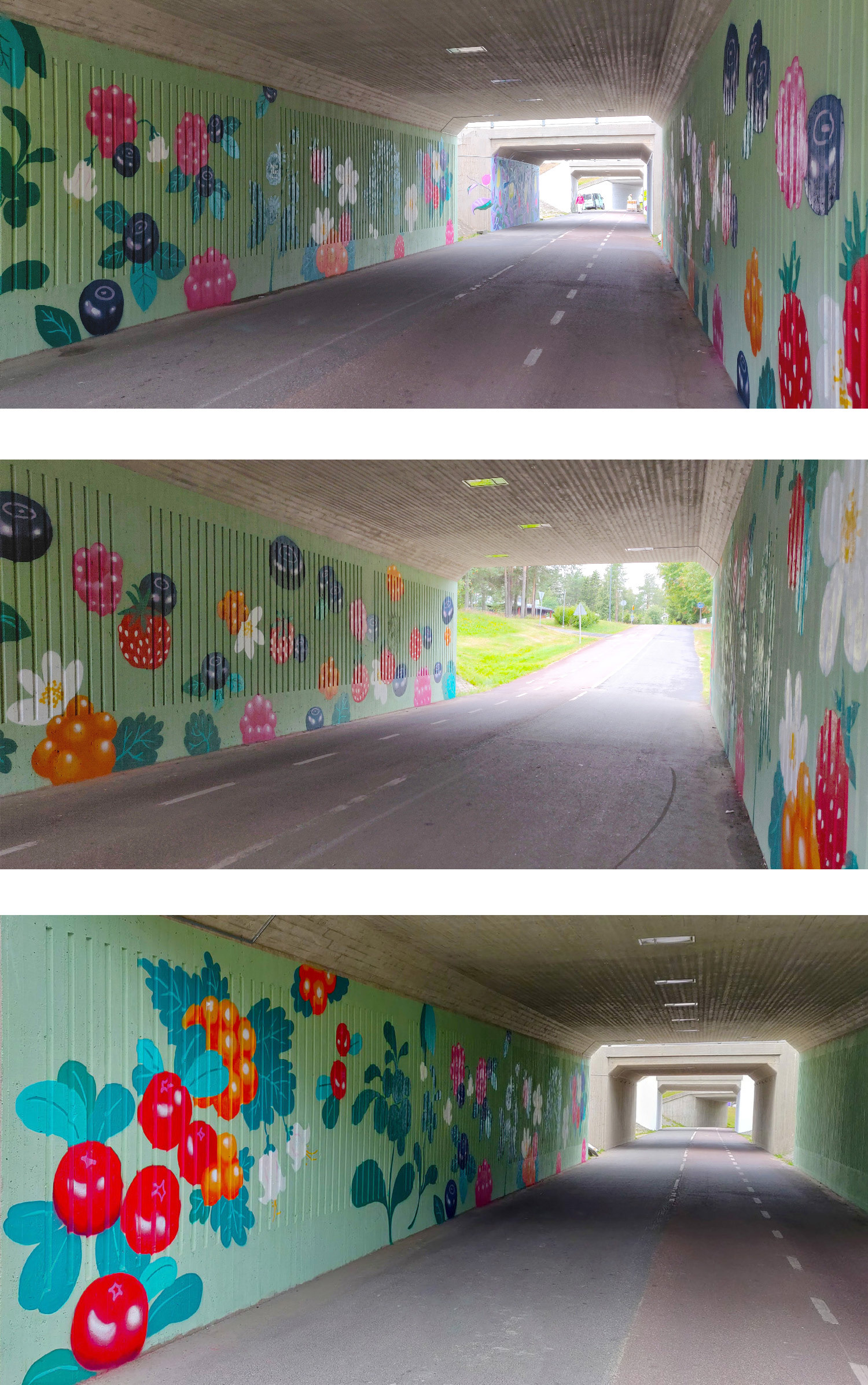 Kalasataman Vapaakaupunki pop-up venue, Suvilahti, Helsinki, 2018.
Hämeentie, near Linnanmäki amusement park. Helsinki, 2017.